Tokyo's Cheap Apartment I live in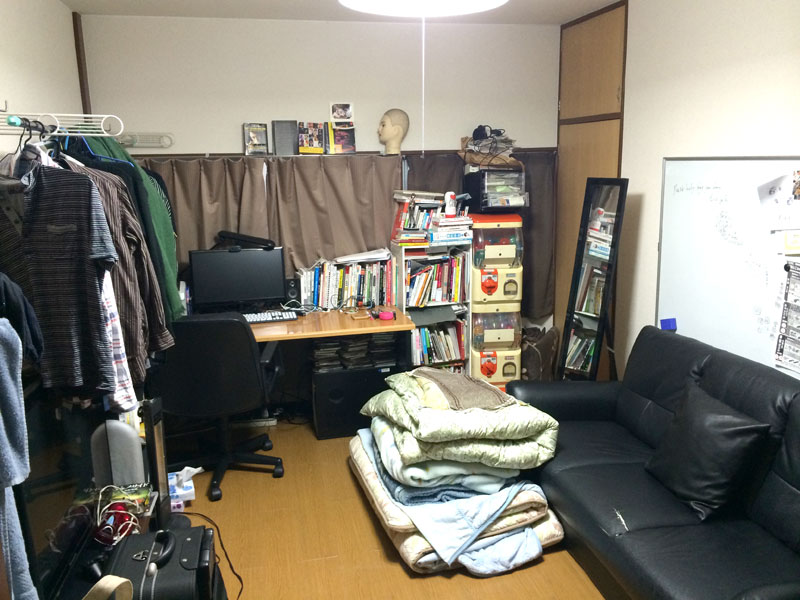 This is my small castle. You imagined a large clean room? Naah sorry. Since I'm so poor and as you may know, living cost of Tokyo is so expensive, I'm forced to live in this kind of small and cheap studio apartment. However, the rent of my apartment is much cheaper than the market average rate in the area.
For rent
62500yen (About $570)
Address
Central Tokyo
Size of the apartment
40 square meters / 8-tatami room
Description
Separated bath and toilet
A water bill is at a flat rate of 2500yen.
Old building but renovated
The second floor of two story building
There are a few cats living in nearby park
I wanted to describe the things in the picture but there are so many dangerous things and sometimes sexually explicit materials in this room. So…just imagine what each thing is.
If you are looking for an cheap hotel/accommodation in Tokyo, I recommend Sakura hotel which has even Washitsu (Japanese style tatami room) and is affordable. And also check what I wrote here out!
Categories: MyLife